Top Cuts Hairdressing is a small Unisex Hair salon on the corner of West Street & The Steyne in Bognor Regis, also offer Laser Tattoo Removal and Reduction with one of the most experienced laser technitions in the area.
Tattoo Regrets?
That little red devil you had when you were just a teen, really does not look the same in your 40's, or that home made indian ink tattoo of your favorite band from when you were at school is a little blurred now, or perish the thought, you just do not like Kajagoogoo any more 🙂
Now you no longer have to live with your tattoo regrets . . . .
Laser tattoo removal is affordable, and available in Bognor Regis.
We use Q-Switched Nd:YAG Laser for Tattoo Removal & Reduction.
The Nd:YAG provide 2 wavelengths to enable us to target multiple colours within a tattoo.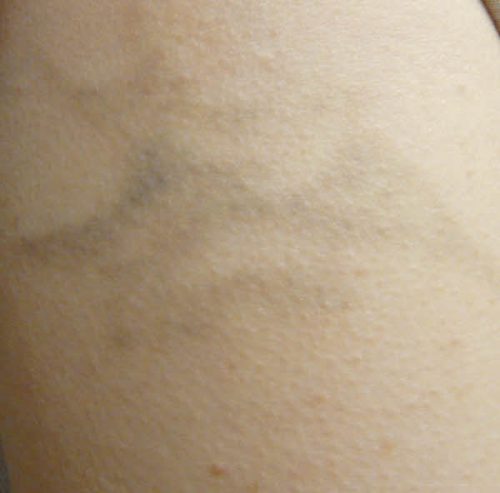 If you are looking to fade your current tattoo for a cover-up, or prehaps want to say goodbye to your tattoo for good, contact us for a consultation now!
Consultations take around 45 min and are charged at £25
Treatments start from as low as £25 per session!