We are located on the corner of West Street & The Steyne in Bognor Regis, West Sussex.
Find us on Google Maps (opens in new window)
Parking:
Right outside – There is free parking for up to 2 hours if you are lucky enough to find a space.
Chapel Street – Directly across the road from the salon there is 2 hours free parking.
Waterloo Square – Meter parking with a maximum stay (£2.70)
Hothampton Car Park – Meter Parking for a longer stay or you can use the local parking voucher for up to 2 hours free (Vouchers available from Top Cuts Hairdressing)
Side Streets – Nearby in Cavendish Road and Basset Road is unmetered, ideal for longer appointments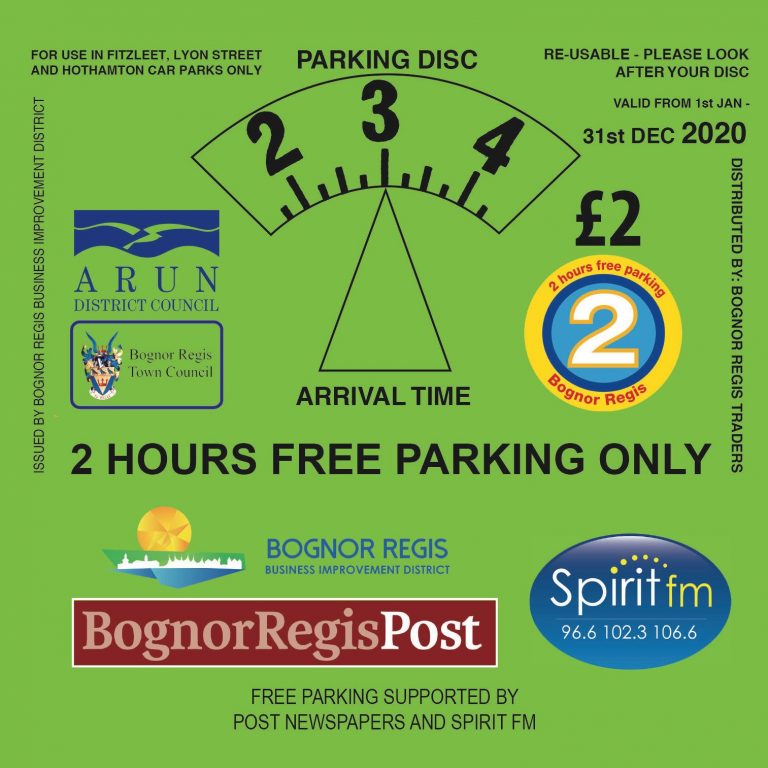 2 Hours FREE Parking
Bognor Regis has a 2 hour FREE parking scheme in place in three town centre car parks.
All you have to do is display a green disc which can be purchased for just £2 from Top Cuts Hairdressing and other participating shops in town.
The discs are valid each year from 1st January to 31st December.
They are perfect for your trips into town, whether you are a regular shopper or just here on a weeks holiday, they can save you a lot of money on your car parking charges.
This is a scheme run by Bognor Regis BID.
Car Parks operating the Scheme
Fitzleet – 343 Spaces and 24 Disabled Spaces
Lyon Street – 61 Spaces plus 5 Disabled Spaces
Hothamton – 201 Spaces plus 14 Disabled Spaces