Perming
Not much demand for perms these days, but still a service we offer when required.
We do feel perms are still an important part of hairdressing and many people would benefit from giving their style an extra boost.
Booking in advance and a consultation is essential as we do not keep any perm lotions in stock.
The type of lotion we order will depend on your hair type, and type of 'curl' formation required.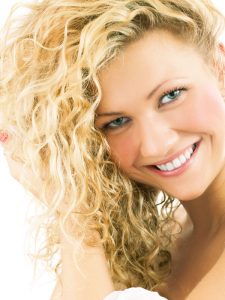 Straightening
Straightening and smoothing services offered include:
Chemical Straightening/Relaxing
Permenent straightening service using chemicals to reshape the hair and keep it straight
Brazilian Blow Dry
the Keratin Infused 'Blow Dry' if we feel you will benefit from having one.
What's best for you?
Come and see us for a free no obligation consultation and find out!